You don't need to be in the classroom to know a teacher's job can be one of the most stressful jobs going. Teachers play a huge role in our society and without them, our children and students wouldn't be able to get the education they deserve and need, to progress in their professional lives after they have left school.  
Despite the long summer holidays, the day to day life of a teacher from the beginning of the new school year to the end is full of long hours, lack of sufficient staff members and each Sunday night filled with anxious thoughts.
In this blog post we discuss teacher anxiety symptoms and mental health problems, from social anxiety disorder to suffering a panic attack and suggest some strategies to help if you are a teacher struggling and feeling anxious.
What can cause anxiety for teachers?
Teaching can be a stressful profession, and teachers may face a variety of stressors, such as:
Pressure from OFSTED inspections

High workload with lots of class work to mark and class preparation to carry out

Pressure to improve student grades

Conflicts with colleagues or parents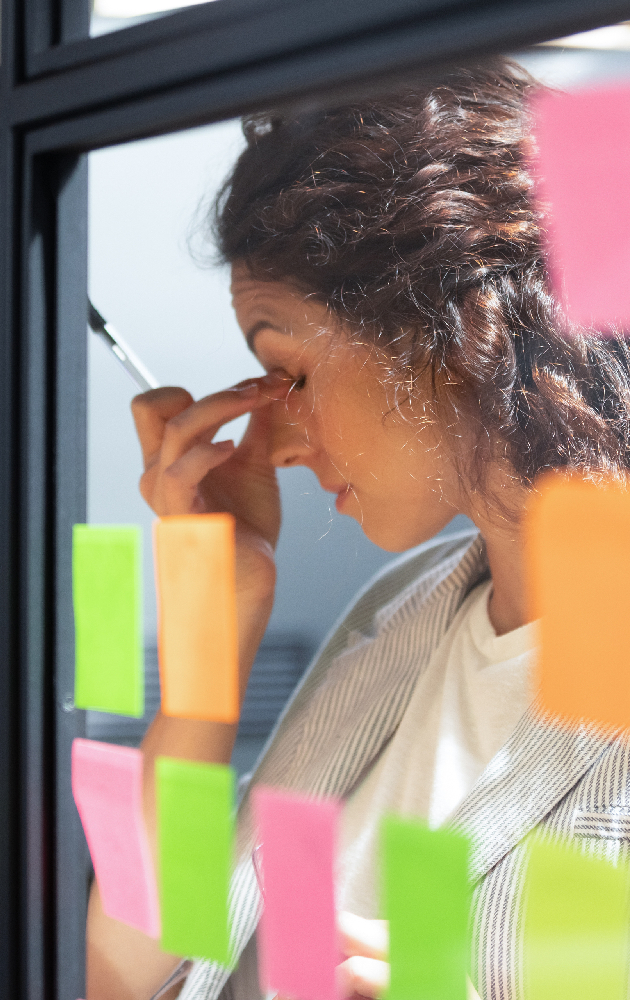 One common cause of anxiety is the pressure to meet academic standards and expectations, which can lead to feelings of inadequacy or fear of failure.
Additionally, managing large groups of students and maintaining a safe and productive classroom environment can be stressful and overwhelming.
Teachers may also experience anxiety due to external factors, such as budget cuts or changes in school policies.
Furthermore, dealing with difficult students, conflicts with colleagues or parents, and personal issues outside of work can also contribute to anxiety for teachers. The demands of the job, combined with the emotional and mental strain that comes with being responsible for shaping young minds, can make teaching a challenging and stressful profession.
Symptoms of Generalized Anxiety Disorder
Generalized Anxiety Disorder (GAD) is a mental health condition characterized by excessive and persistent worry and anxiety about various aspects of life. Some common signs of GAD include:
Excessive and uncontrollable worry about everyday situations, events, or activities.

Restlessness, feeling on edge, or being easily fatigued.

Difficulty concentrating or finding that the mind goes blank.

Irritability and feeling on edge.

Muscle tension, trembling, or feeling physically tense.

Sleep disturbances, such as trouble falling asleep, staying asleep, or having restless, unsatisfying sleep.

Physical symptoms such as headaches, stomachaches, or muscle aches due to anxiety.

Excessive self-consciousness and fear of judgment or criticism from others.

Avoidance of situations or activities that may trigger anxiety.

Difficulty making decisions or constantly second-guessing choices.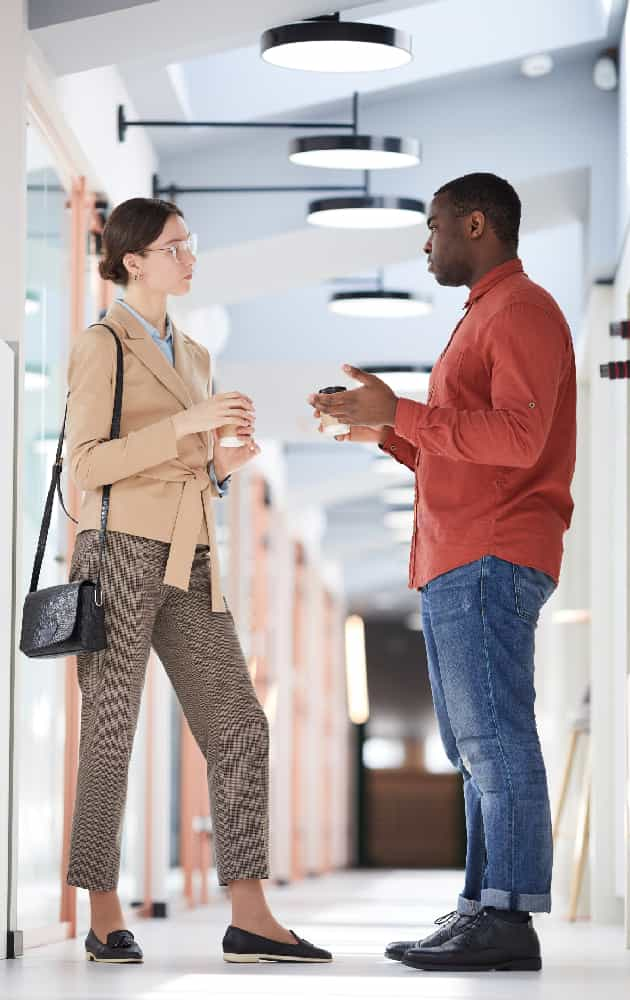 Symptoms of GAD can persist for several months or even longer and can significantly interfere with daily functioning, including work, school, and relationships.
If you or someone you know is experiencing these symptoms of anxiety, both physically and mentally, it is important to seek professional help from a doctor or mental health provider. Effective treatments for GAD include cognitive behavioural therapy, medication, or a combination of both. 
Remember, even the best teachers can experience anxiety and stress, so reaching out to a trusted friend or family member's for support is also beneficial.
5 Ways Teachers Can Reduce Their Anxiety
Set aside some time each day to focus your attention on the present moment, without judgment or distraction, through activities such as meditation, breathing exercises, or simply observing your surroundings. Feeling anxious due to stress is a perfectly normal response, especially if you are in a role which like teaching is very demanding.
Reduce stress, particularly teacher anxiety by planning ahead for the next week at school. By doing this you are taking control and are able to manage your workload and take that additional stress off your shoulders. Many teachers do lesson planning a few weeks in advance and manage their time around the school week. Schools do encourage their staff to plan their time effectively, which is both helpful for students and staff alike.
3. Try and Find Strategies that Work For You
Being a teacher, anxiety and stress will no doubt have a huge impact on not only your body but your mind too. By learning and taking notice of the triggers that cause your teacher anxiety you can then learn how to deal with anxiety as a teacher. For instance if you are feeling overwhelmed with workload, take some deep breaths, talk to other teachers, ask them how to manage their time and get ideas on managing deadlines in teaching. Once you recognise what strategies work best for you and seek support when it is needed, you are taking control of your social anxiety.
Setting clear work boundaries is crucial in reducing anxiety and maintaining a healthy work-life balance. Establishing specific work hours, prioritising tasks, and learning to say "no" to unreasonable demands can help avoid overworking and burnout. Choosing not to let work-related issues occupy your mind outside of designated work hours lets you take control of your anxiety and will also help reduce stress and keep anxiety in check.
5. Take care of yourself and don't be afraid to ask for help
Practicing self care, especially in teaching, is one of the best forms of treatment for anxiety, without the need to go on a course of medication. Taking time to focus your body by making time to exercise is helpful for not only your physical wellbeing, but also your mental health too. Engaging in physical exercise is a highly effective and natural approach to alleviating anxiety. Even a simple 30-minute walk outdoors has been scientifically proven to decrease feelings of anxiety.
How common is anxiety among teachers?
The 2022 survey Teacher Wellbeing Index carried out by the charity Education Support found that 78% of UK school staff members experienced mental health problems, particularly anxiety, due to job roles in the past school year. With the same survey finding almost 56% of teachers surveyed had considered leaving the profession due to the stress levels.
Which is why we encourage schools to invest in a mental health support worker in their institutes. Everyone needs someone who they can talk to about their mental health and wellbeing, especially schools with the statistics increasing year on year for staff suffering and not able to cope..
Talk to Someone About Your Anxiety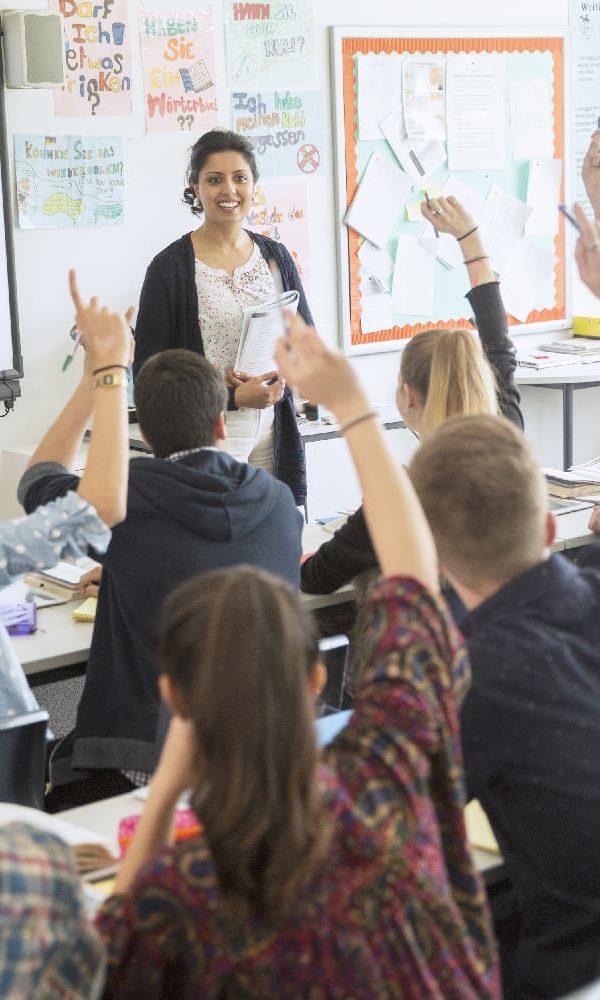 Anxiety can have a significant impact on a teacher's mental and physical health, and for some, it can lead to depression and panic attacks. If left unaddressed, these issues can interfere with daily functioning and negatively impact overall well-being. It's crucial for teachers who are struggling with social anxiety to seek professional help as soon as possible.
Anxiety disorders are common among teachers due to high levels of stress and job demands. Signs of an anxiety disorder may include physical and psychological symptoms, and seeking support from schools and medical professionals is encouraged. As well as taking time to rest and exercise to help manage signs of stress and anxiety, incorporating mindfulness practices and seeking professional support can also be beneficial for overall well-being..