Senior Mental Health Lead Information Page
£1200 of grant funding is now available for schools and colleges from the Department of Education to train Senior Mental Health Leads.
Second grant available – schools and colleges can claim a second grant if their previously trained Senior Mental Health Lead has left their position. 
Funding is limited and only available until the 31st of March 2024 act now!
If you would like to self-fund the training please click the individuals link below.
Places are limited. Reserve yours now.
Schools/ Colleges
If your school or college are interested in the grant funding enquire below.
Individuals
If you are interested in self-funding the Senior Mental Health Lead training click below.
Improve your School or College's approach to Mental Health.
Our DfE approved course is modular and flexible and offers a mix of online & video instruction, directed reflection, webinars and coaching to best suit your learning needs.  You will cover the following:
Getting the basics right – Learn the wellbeing scale from flourishing to mental health issues.
Clarity first – Evaluate the state of mental health and its policies in your school.
The change starts with you – Become a role model by using wellbeing inducing leadership skills
Better together – Co-create your schools' wellbeing vision for a transformative and inclusive environment.
Learn and grow – Focus on upskilling multi-stakeholders alongside curricular frameworks for key culture change.
Reach for effective care – Identify indicators for swift mental health interventions, including students voice.
Moving forward – Evaluate and optimise all changes for wellbeing sustainability.
Sharing best practice – Online community of like minded SMHL, sharing a passion for people's mental wellbeing.
After course completion you will be able to confidently support your school on the road to more wellbeing. 
You will know how to:
Promote wellbeing and organise professional mental health support 
Evaluate what works and what needs change
Lead change mind- and skilfully  
Create dialogue and buy-in in your community
Offer targeted learning for teachers, students, parents
Take swift action when effective care is needed
Improve and adapt the action plan for lasting change
This course is only the beginning. Once your course is completed we will support you further:
We will help you implement your developed whole school change action plan
You will get CPD credits and a certificate to validate your course efforts
You can continue to connect and learn with other Senior Mental Health Leads through our online SMHL community hub
You can join our additional complimentary personal Wellbeing Programme
You can access our "Using strengths in the classroom course" for enhanced student engagement
Key Programme Characteristics 
Modular activities to build strategic action plan which supports positive whole-school change.
Previous successful TSP SMHL remain members for continued access and ongoing support.
SMHL Community Platform – connect with other SMHL, access ongoing expert peer support, coaching and networking.
Modular self-paced, on-demand sessions which are accessible at your convenience.
One to One coaching, mentoring or supervision between our experts and the senior leads.
Regular live engagement group sessions, held by expert presenters in mental health education with Q&A in each module.
Group coaching, mentoring or supervision between our experts and multiple senior leads.
Modular knowledge tests and end assessment to enable certificate completion and CPD credits.
Modular resources, activities, reflection, and expansion of concepts through playbook to support each module.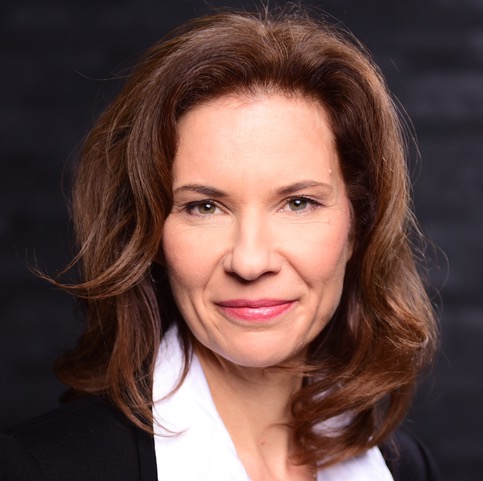 Dr. Elke Paul, is co-founder of  CreatePositive, a professional learning ecosystem to advance mental wellbeing and human skills. She is an international education and mental wellbeing consultant, content developer, facilitator, and speaker.
She is passionate about Wellbeing Transformation Programs and has experienced them turn schools into empowered flourishing organisations. She believes wellbeing education needs to sit at the core of any school education alongside academic knowledge development. Dedicated leadership and staff up skilling and community participation are crucial levers for success. As a board member of the Spirituality and Meaning Division at the International Positive Psychology Association she is convinced, the art of slowing down, mindfulness, and developing a healthy relationship with oneself are additional drivers for a positive change in schools. 
Given current global challenges, and with teachers and students specifically, wellbeing education needs to get to schools directly and more professionally. Through CreatePositive Elke has been able to support and empower other educators with strategies, tools and knowledge to enable them to bring about whole-school wellbeing change within their school communities.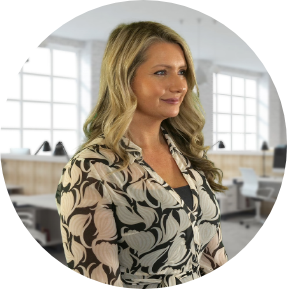 Ella is an NSPCC accredited safeguarding trainer and has over 17 years' experience of working with children and families in education and safeguarding. Her roles have included working across the whole school community with children, families, staff, governors, and external agencies. Ella led her previous school in achieving Optimus Education and Children's Society Wellbeing Award and has supported and advised other schools working towards this award.
Ella has worked as a frontline lead for safeguarding, emotional health, and wellbeing across a Multi-Academy Trust in a highly deprived area and has experience on leading staff and community in developing new ways to increase learning, understanding, monitoring and evaluation.
Understanding school safeguarding management, challenges, pressures, and barriers posed, gives her the depth of understanding to support future Senior Mental Health Leads to overcome these. Ella is passionate about ensuring adequate wrap-around support is provided to staff holding these key roles and foundation for bringing about whole school change.
Ella has seen the growing need for a Senior Mental Health role to be established within schools and this makes her an ideal expert support for the Thirsty Scholars Partnership SMHL programme.
Register for our Senior Mental Health Lead Programme
What our customers have to say
I have just completed the SMHL training for schools, through Connex, and I found the course to be fantastic on both a personal and a professional level. The training was accessible, clear, interesting and the support that ran alongside it really helpful. Thank you to everyone involved with this training course.
Kate
Course - Senior Mental Health Lead Programme
Connex Academy have given me step by step guidance through this course, with the outcome being very positive. My tutor was only ever an email away and was very responsive so I never had to wait for help. It has been a much better option than going back to college.
Abbie G
Course - Level 3 Certificate in Supporting Teaching and Learning
I completed two courses with Connex Academy in order to understand and appreciate assessment procedures and methods of best practice. The support was personalised, supportive and patient with my every question and query. I cannot recommend this company highly enough and I know that when I'm looking to do further CPD it is one of the first places I would look for as they are exceptional.
Mark E
The courses that we accessed were informative and engaging, and the content was exactly what we were hoping with a blend of practical suggestions and information. The course fitted perfectly into our current approaches to behaviour, ACE's and trauma informed practice.
Owen Turner
Headteacher
The fact that my maintenance officer can access Health and Safety courses, middays are able to have Safeguarding training and teaching staff can look at areas of teaching and learning means the site is a great additional to our CPD programme.
Chris Snort
Head of School
We at Little Rascals are really impressed with Connex Academy. From customer service to course content, the process was swift, uncomplicated and efficient. We are looking forward to the new courses they have to offer, all for excellent value.
Yvette Adams
Nursery Manager
Your webinars are absolutely easy to follow, informative and we can do it at our own pace. It is so user-friendly.
Wanda Grobler
Assistant Head
I thought the content was relevant and the presentation clear and engaging. The length of time it took to complete wasn't onerous either.
Alison Kirk
Teacher
Following a free trial of the Connex Academy training, we decided to subscribe to the learning platform to offer all our staff access to training in a more flexible way given the situation with the pandemic. We have made particular use of the GDPR Essentials training, which all staff have completed. I'm looking forward to the development of further courses in the future too. They have been extremely helpful and responsive to any enquiry we have sent, and welcome feedback on course development. Definitely value for money!
Andrea Barnes
Business Manager
Staff feedback was that the course was enjoyable, informative and helped give them a better understanding of issues in the classroom. I found the platform was perfect for staff development in the current situation, the opportunity to be able to complete courses at a time suitable for each member of staff and receive feedback from the courses was particularly useful.
Owen Turner
Headteacher
I must say it is a really end-user friendly site. All our staff found it super easy to navigate and the course content was engaging and clear. The process to sign up was super easy and the speed at which we were set up was great. I would indeed recommend Connex Academy.
Mistura Brisset
Business Manager